Do you require Old car removal services? Does the thought of Old Car Removals Near Me bother you? Do you want to get the most money for your junk car while doing the least possible labour? Stop worrying! Contact Car Removal Perth, a local old car removal firm? Your old unwanted vehicle could be worth up to $9999 Cash For Old Cars in Perth on the same day.
You have reached the right place if you're looking for assistance for old car removal in Perth for cash. If you need an old car to be removed soon, call 0412 119 053.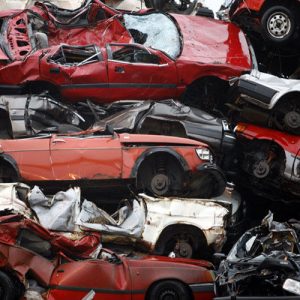 In Perth, You May Get Top Cash Upto $9999 For Your Old Car Removal
When your car breaks down due to any mechanical problem, it becomes a liability rather than an asset. However, most car owners leave their old cars in their garage or driveway rather than sell them. But, on the other hand, that is not an option. Instead, you could sell your junk car to Car Removal Perth right now and get top dollar for it. Our team will remove them for no charge, and they are equipped to manage many car removals at once. As a result, if you need to dispose of many unwanted automobiles at once, we can help.
We Generally Follow Through On The Most Elevated Conceivable Cost For Old Vehicle Evacuations And Never Charge A Removal Expense
We are a well-known and busy junk car buyer in Perth, frequently paying cash for junk cars, vans, lorries, motorcycles, jeeps, SUVs, 4wds, and other vehicles. You may count on us to remove any unwanted cars from the city. The treatment can be completed in a single day!
What Distinguishes Us As Perth's Most Dependable Old Car Removal Service?
Our staff are entirely licensed, trained, and equipped to manage any old vehicle removal problem that arises in the area. In addition, we believe in providing convenient and cost-effective old car removal services in Perth. When you consent to our money offer, we come to gather your vehicle within a couple of hours, regardless of what time of day or night you contact us.
Unwanted vehicles are towed away.

Old cars are valuable.

Junk automobiles can be sold for money.

Salvaged cars can be sold for a profit.

Cars that are no longer in use are disposed of.

Accidents involving automobiles

Cars with mechanical issues can be sold for a profit.

Automobiles with blown gaskets can be sold for a profit.

Flooded vehicles are removed.

Hail-damaged Vehicle Disposal

Cars Involved in Accidents are Removed
What Are The Benefits of Teaming Up With Us?
There are various reasons why drivers should contact Car Removal Perth as their go-to Old car removal company in Perth. As a result, you will be given a free old car removal service.
When you work with us, you will get the easiest and quickest way to sell your car for cash and earn the money you deserve! Regardless of the location or state of your vehicle, we will arrive at the specified spot. Because our gifted and experienced auto wreckers gently break down the old cars, your vehicle disposal becomes a non-hazardous auto recycling operation. All makes and models, paying little heed to age or condition, are acknowledged.
How Can You Get Rid Of Old Cars in Perth?
Old car removal can be completed by following these easy steps:
Contact us at the number given below or fill out our online form to get the best estimate for your old car.

Accept our money for old cars offered with no strings attached.

To have your old car transported from its current location, please arrange an appointment with our professionals.
Keep your driver's licence and vehicle registration accessible for fast old car removal. We recommend removing your vehicle's license plate and other valuables while waiting for us. Allow one of our car specialists to evaluate your vehicle quickly. In addition, you must sign the relevant automobile removal paperwork supplied by our staff after everything appears to be in order.
Give us a call for a free cash quote if you're looking for a dependable Old car removal company in Perth. In no way will our cash estimate let you down. Call us at 0412 119 053 or fill out the form on this page for a quote.