Get Top Cash For Trucks Perth - Free Disposal & Removal!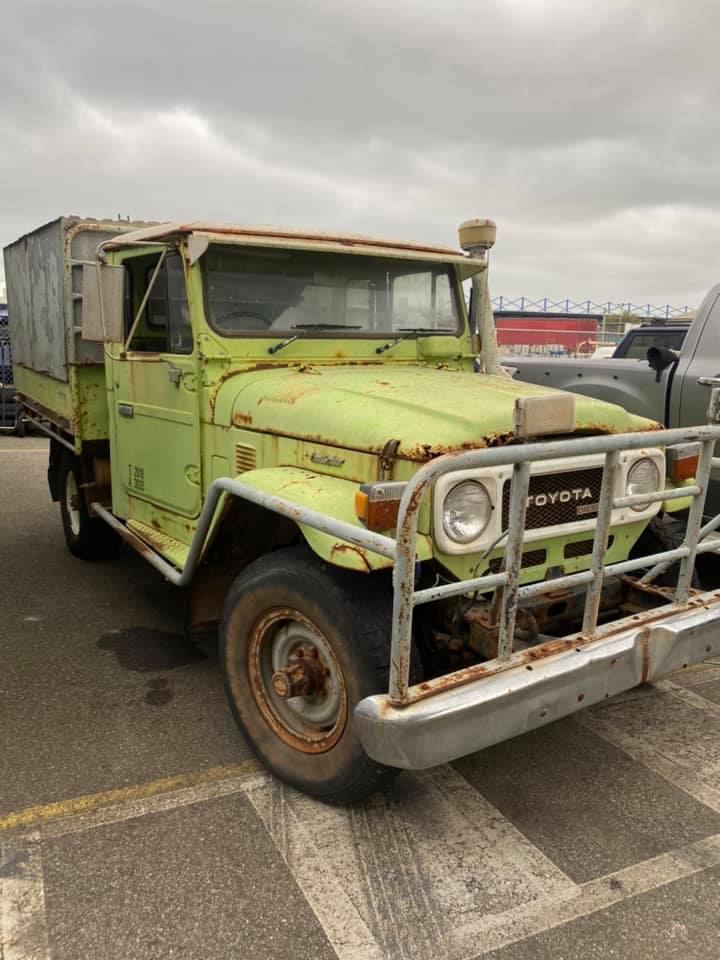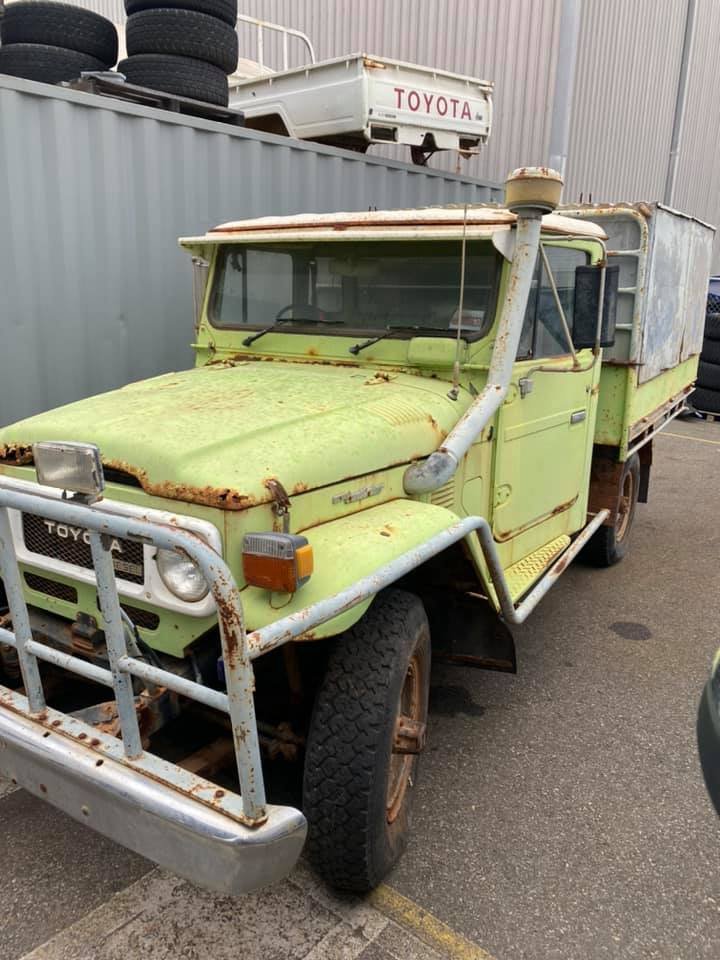 Cash for Cars Perth, get up to $20,000+ for your old and unwanted trucks. Are you fed up with that sight of that rusty car in your yard? Our leading car removal Perth service can help you get rid of it and get paid an excellent price for it, too. It doesn't matter what condition your vehicle is in because we take them all even if they have no wheels, are damaged, are rusted, are scrap, or are wrecked. So, let us take your truck off your hands since it's no longer worth repairing anymore. Car Removal Perth will come to your location and remove your truck for free! And before we leave, we will pay you cash for your eyesore of a truck!
We are a completely licensed and insured truck removal company that operates in Perth. Our services are trustworthy because we offer our customers the best prices around for unwanted and scrap vehicles. We strive to make sure our customers have the most positive experience ever when they do business with us. Our truck removal services are free, so you won't have the hassle of dealing with any hidden fees later.
Car Removal Perth has years of experience in removing unwanted trucks. We are a professional removal service that has removed thousands of cars each year. So, if you are looking for a reputable company that makes excellent offers on your unwanted vehicles, then give us a call. Our removal professionals have years of experience, and they know how to make sure customers are treated well when they do business with us.
If you're looking for high-quality customer service from a truck removal service that pays well, give Car Removal Perth a call. Our customers love our same-day services because we will come to your location and pay you top dollar right at your door to remove your truck. We take all model trucks regardless of age or condition.
Car Removal Perth has helped hundreds of people in the past who needed to get rid of their old trucks. It doesn't matter where you're located in Perth because we have wreckers on hand that will come to you and remove your truck.
An unused vehicle can sit for a long time in your driveway or garage. At some point, you're going to join the 95% of people who get unwanted trucks towed off their property to a junkyard. So why not let Car Removal Perth pay you cash to remove your truck for you?
Why let your old, wrecked, and scrap truck waste away on your property when you can let us buy it, remove it and recycle it? We at Car Removal Perth don't mind relieving you of the hassle of having an unwanted truck. You can expect the best truck removal for cash experience ever when you let us buy your truck. Call us now to get your truck sold and removed today!
Go to WA Roads to find out more about returning number plates and LMTC licenses.
Get in Touch with Us Online or Contact Us at 0412-119-053.
Our Truck Removal Services
If you have been wondering how to deal with that immobile vehicle sitting in the driveway or on the road's side, well stress less because Car Removal Perth will take the truck off your hands on time with cash in your pocket. A truck removal service like this puts funds in your pocket based on your truck's desirability, which is quite a deal considering most truck removal services charge you to have your truck removed, which means less money for you. We provide a dependable service that you can rely on when it comes to your truck removal needs. We provide unwanted/scrap truck removal for free, specialising in scrap trucks' disposal and the removal of unwanted trucks from any premises with minimal hassle.
Car Removal Perth is one of the most trusted truck removal services in WA with years of experience. Our experts can give you a quote over the phone once we get the details about your truck. We promise to pay as agreed in the quote, and we can even send a valuation team out to make sure we give you the best cash offer possible before we remove the vehicle.
Our Removal services Include:
Top Cash for Trucks

Free Removal Unwanted trucks or bodies with or without wheels

Junk Truck Removal

Scrap Truck Removal

Heavy Vehicle Removal

Accident or Breakdown Vehicle Removal
We have gained a reputation for being one of the most reliable salvage and recovery services in the Perth region. We take all removal projects no matter how small (or how big) it may seem. We take trucks of any make or model regardless of its overall condition, and we promise to give you a stress-free experience when you choose us to buy your truck.
Car Removal Perth offers free truck removal services as a way of saying thanks for letting us help you keep the environment clean by having your unwanted truck disposed of properly by us. We will come to your location and remove the truck for free.
Top Truck Brands That We Buy For Cash:
Cat

Daf,

Hino Freight Liner

Isuzu,

Kenworth

Mercedes Benz

UD

Volvo

Western Star
We always provide free truck removals in the Perth area that fit your busy schedule. We take all truck removal projects no matter how big (or how small) they may be. So, call us today to get a professional truck removal service that is convenient and fast.
Cash For Trucks Removal Perth—Up To $20K Instant Cash
Car Removal Perth buys all makes and models of trucks like Volvo, Isuzu, Toyota, Ford, Nissan, Mitsubishi, IVECO, Mercedes-Benz, Hino, etc. We also take trucks in any condition because we are licensed and insured wreckers who can buy unwanted trucks in any condition for cash. We have a reputation all over WA as the truck removal service that offers top dollar—up to $20,000—for your unwanted trucks or 4x4. We will give you the best offer on trucks that are:
Fire damaged, wrecked, used, unwanted, scrap, high mileage, flood-damaged, rusted, junk, broken, not running, etc.
How Our Truck Removal System Works
We have a simplified process that takes the stress out of getting your truck removed and sold for cash. All we need from you are the details about the vehicle, and we will give you a quote. If you like the amount of our quote, you can schedule a date and time for your truck removal. When we come to remove the truck, we will have all the legal paperwork with us for transferring the ownership of your truck. Also, we will have payout with us. So, there's nothing left for you to do but get paid to have your truck removed.
We offer truck removal services throughout WA. Call us today and let us give you a fair quote.