Wish to sell your old Holden vehicle fast? Why not contact Car Removal Perth today to get your car sold within a few hours? We take your damaged car as is, so you don't need to bear any cost of repairs. So why wait now? Contact our cash for cars service for speedy and hassle-free car removal. Holden is known for its high-quality products in the car market, so it isn't a tedious task to avail cash for Holden cars. The different car parts in your old Holden can be reused and resold. If you have one of those and it isn't of any use to you, you must sell it and get top cash of up to $9999 in return.
Call 0412 119 053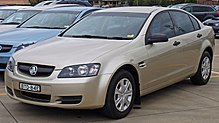 Which Holden Car Gets The Best Cash Quote?
There are comparatively less yet quality Holden vehicles in the market. So, the question arises, which one is acceptable for availing the highest cash amount? Well, what if we tell you, it's all of them! All Holden cars' makes and models are accepted at Car Removal Perth.
Regardless of what the model, year, or condition your car is in, we can take it and pay cash up to $9999 for your Holden car. There are situations when you quickly want to remove your unwanted vehicle. It could be old, scrapped, damaged in an accident, or even in flood, and you don't wish to bear the cost of repairs. Just give us a call, and we will remove it in no time!
Car Removal Perth is the perfect solution for your car selling worries. Whether you're looking to remove an old or unwanted vehicle or an accident-damaged vehicle, we are your best option.
How To Get The Best Deal For Your Old Holden Cars?
Now that you know the basics of Cash for Holden cars let us tell you how you can make the best out of it. As a car seller, you should be on the lookout for a company that causes you the least trouble and give you the highest cash amount.
Be it a Hyundai, Honda, or even an Isuzu, and you must keep a keen eye on all deals. You will get some good deals, without a doubt. But, you must make sure that you do your research before signing any agreement. Remember, all the quotes are non-obligational so that you can reject them anytime.
Go for the options that don't waste your time in haggling. You must choose the deal that suits you the best. This is an essential step as this analysis can get you the most convenient cash for cars deal. The company, which doesn't waste much time in haggling over an offer, provides hassle-free service.
Once you finalize the deal, the process is almost over. You can pick a date and time for the vehicle removal. After the inspection and pickup of the vehicle, we will pay you in cash. We also take care of the paperwork at our end, so you would need to sign those.
What Documents Are Required For Holden Car Sale?
You need to ensure a couple of things before booking an appointment for us to pick up your Holden car. Like, the number of plates from the vehicles, has to be taken out by you. It would be best to keep your ID proof and registration certificate of the car handy for verification purposes. Once you make sure that everything is in place, you can schedule the pickup of your vehicle.
Free Scrap and Junk Hyundai Vehicle Removal!
If you are trying to get the highest cash quote for your Holden car in Perth area, it is just a call away. Good research will garner the best deal for your unwanted car. Always remember that no matter what condition your car is in, you can always get the best value for it. We provide free removals and friendly customer service.
Give us a call right away at 0412 119 053 or fill our online form to get an instant quote.